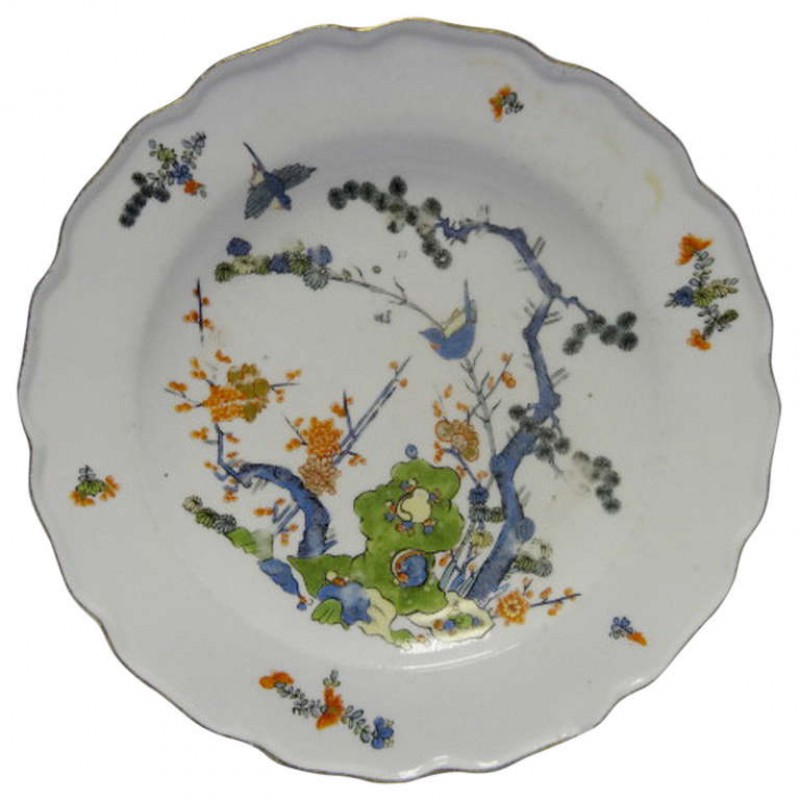 MEISSEN SHALLOW DINNER BOWL
Germany
c. 1740
Diameter 11.5cm  Depth 3.5cm
£5,500
This Meissen Porcelain dinner plate is decorated in the Kaikemon palette: a style developed in the 17th century by the artist Kaikemon during the Japanese Arita period. The 12 lobed, petal shaped ridge plate is edged in gilding, and the pattern at the rim is the 'Neuer Ausschnitt', in evidence from 1740.
The decoration here, entitled 'The Three Friends', is a copy of the Japanese original. It features two birds, one in flight and one perched on a branch, with the bamboo plant and apple green decoration (seen also in the green ground of Meissen cups at a similar time).
The reverse displays the Meissen mark of crossed swords in underglaze blue, with '15' incised to the base rim.
RMJ Antiques
By appointment
Leeds
+44 (0)7889 537927
[email protected]
www.fineantiqueporcelains.com