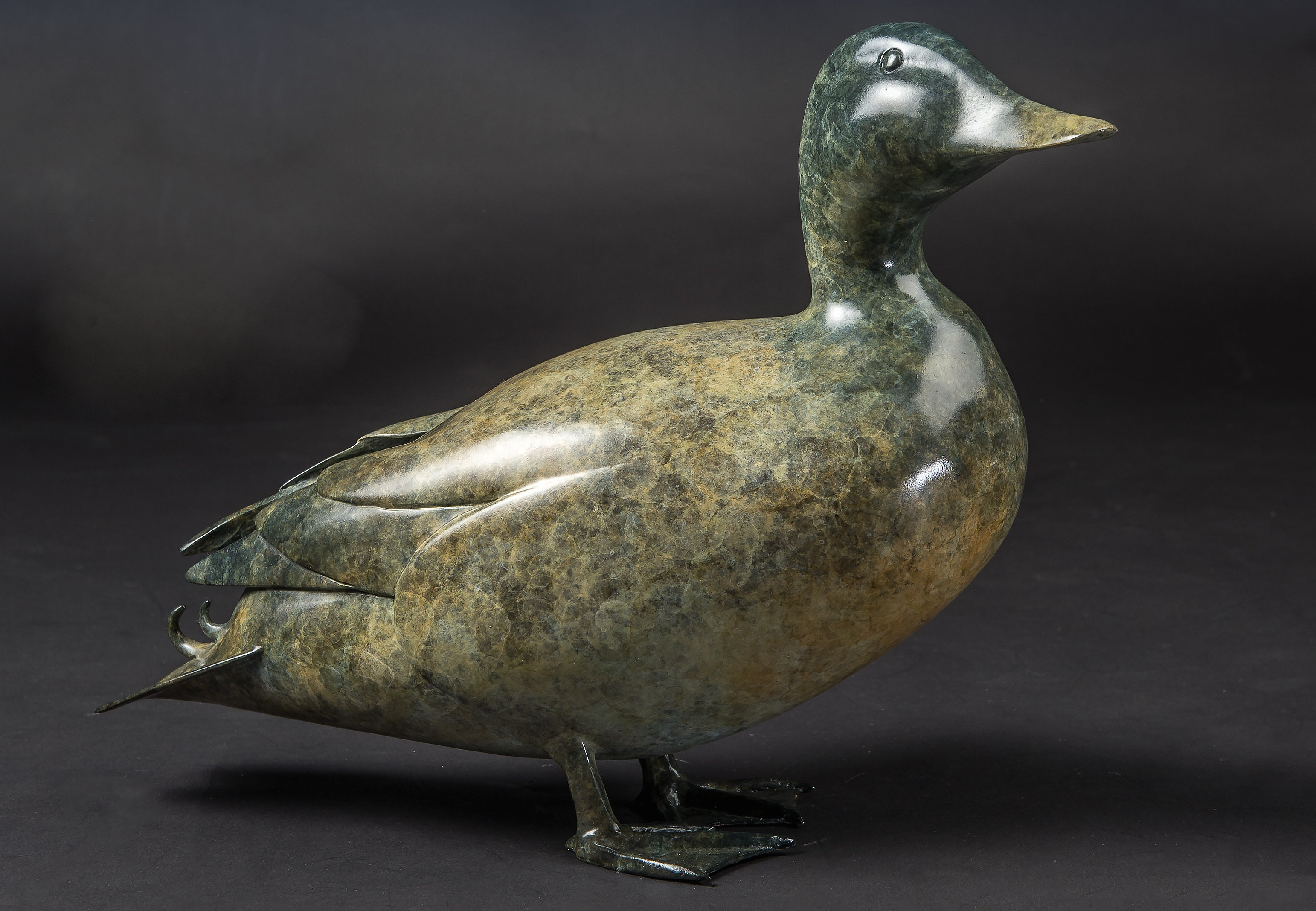 RICHARD SMITH, 'MALLARD'
Original Bronze
Edition of 25
L: 14.5″
In his studio in his Gamekeeper's cottage on a sprawling Hertfordshire estate, Richard Smith works undisturbed except for the occasional call of a pheasant. From his 40 years as a successful painter of wildlife, coupled with his life surrounded by, and working with, game birds, it seemed a natural progression, with the support of Callaghan's, to translate his passion and talent to the medium of bronze.
His portfolio leaves no doubt as to the understanding of his subjects, impressing wildlife enthusiasts and sportsmen alike. His sculptures have been exhibited at major London and Florida fairs, and with his incredible attention to detail Richard has breathed fresh, Hertfordshire, air into the medium winning him worldwide acclaim.
In 2013 Richard was invited to exhibit his 'Pintail Duck' at the Society of Wildlife Artists. Previously unassuming of his sculpting prowess, this accolade spurred him to create many further pieces in every shape and size and for every budget, culminating in Richard being invited by the CLA to produce a perpetual trophy to present to the Best Shot of the Year at the annual game fair. Each piece is kept in small editions and the sympathetic patination personally overseen by Smith, who remains as passionate about his work as at his first exhibition in 1978.
22 & 23 St Mary's Street
Shrewsbury
Shropshire
SY1 1ED
+44 (0)1743 343452
[email protected]
www.callaghan-finepaintings.com