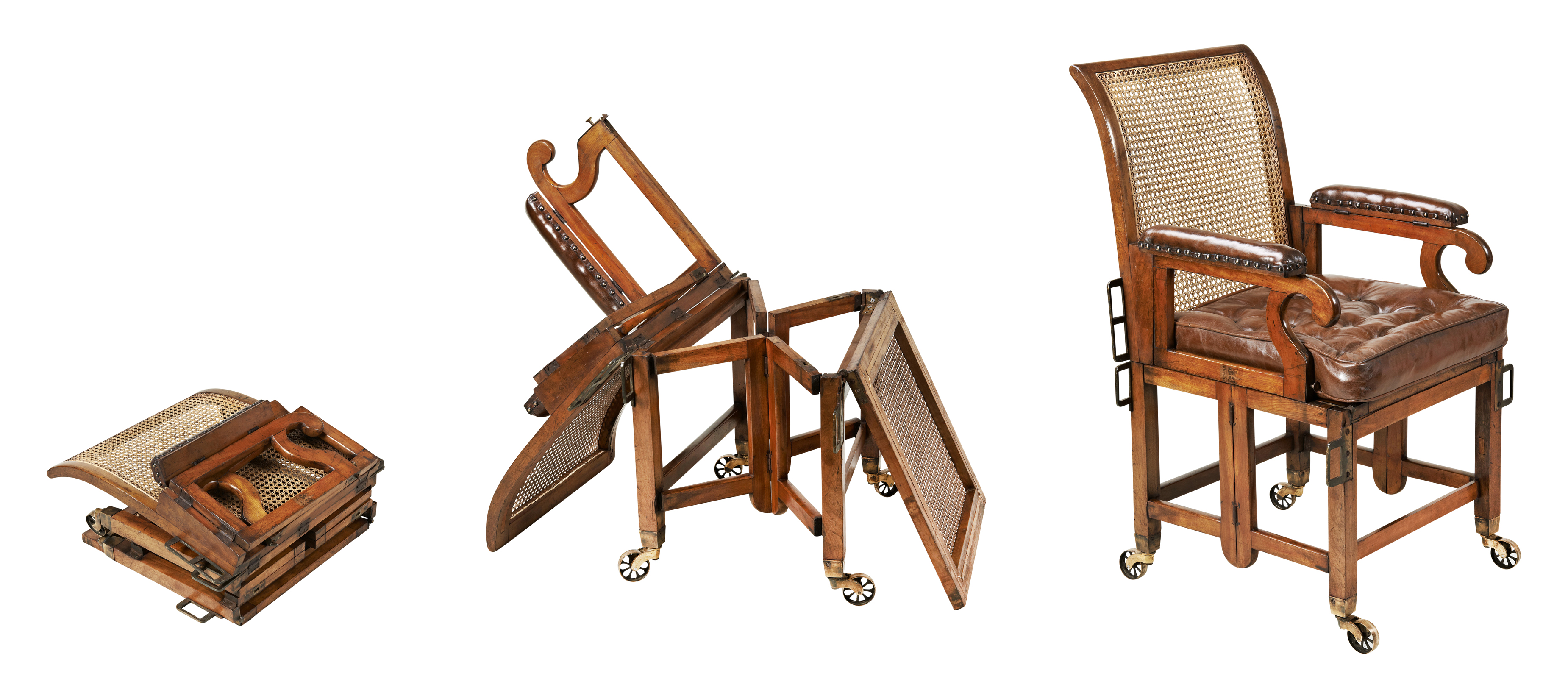 CAMPAIGN SEDAN DESK CHAIR

Early 19th Century
H:38.5   W:22.5   D:21 "
£2,200

A folding satin birch, combined Sedan and Desk Chair. The fast action to this chair is similar to a naval chair and will fold without the need to unscrew parts. The front legs are hinged on the stretcher uniting them to the back legs. Once the triggers to the arms are released, the back will fall behind the chair. The arms are hinged to the back to allow them to fold, with their pads also hinged so they can sit flush to the back. The seat can then be lifted from the back to fold forward of the front legs and the front legs pushed flat against the back legs. The chair has oversized castors and brass fittings to take bars to convert it from a Desk to a Sedan Chair. It is likely the chair also once had a foot rest for use as a Sedan.

Variations of this design of dual purpose campaign chair are known but are not easy to find.

Christopher Clarke Antiques
Sheep Street
Gloucestershire
Stow on the Wold
GL54 1JS

+44 (0)1451 830476
[email protected]
www.campaignfurniture.com

This piece features in Christopher Clarke Antiques and Manfred Schotten Antiques' current joint exhibition, 'Carpe Diem – Seize The Day': 17 June – 1 July, Monday to Saturday 9am – 5.30pm; Sunday 10.30am – 4pm.
It will be held at Manfred Schotten Antiques in Burford.
Save