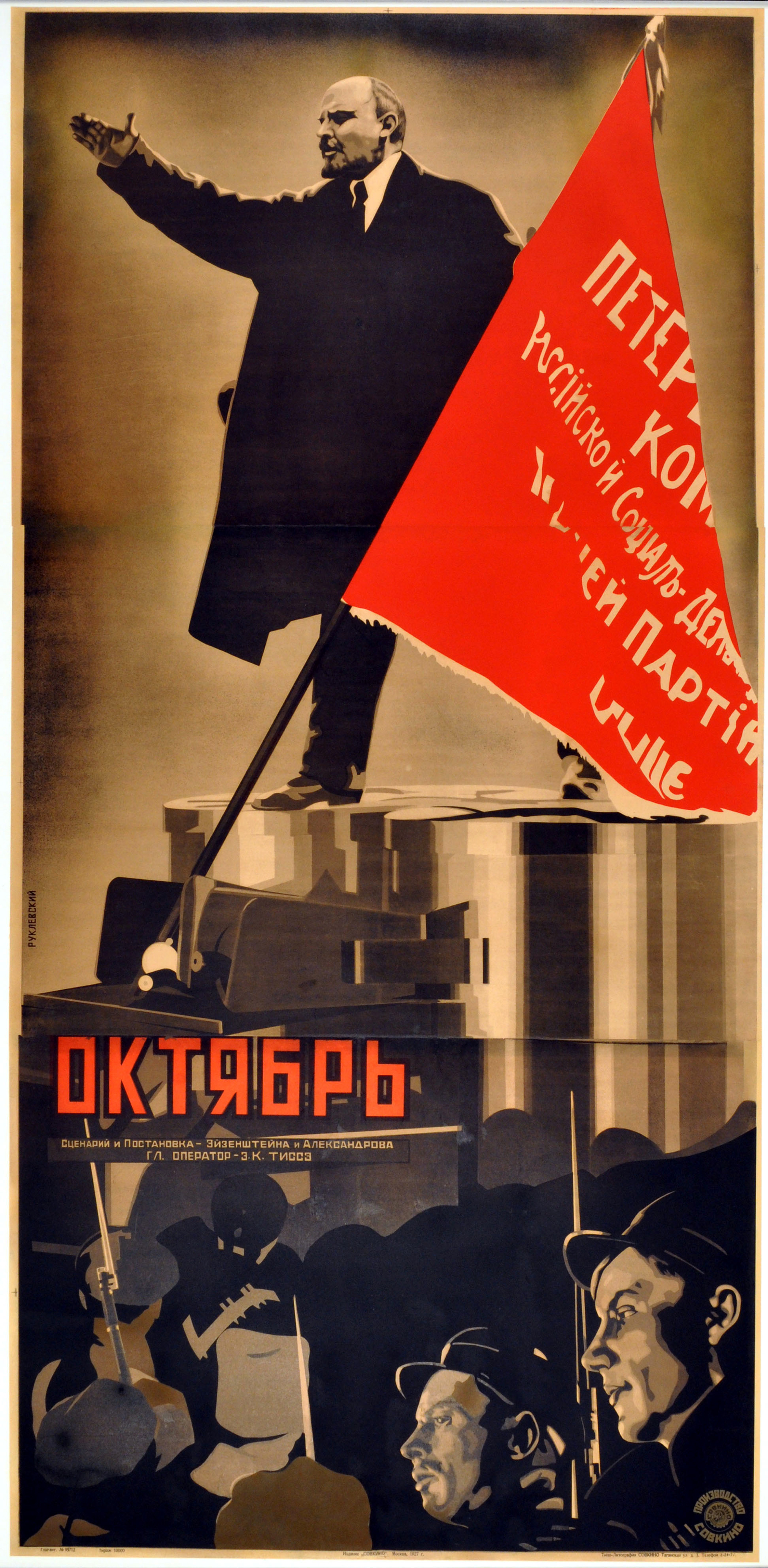 Vintage Cinema Poster by Yakov Ruklevsky
1927
H: 205cm    W: 105cm
A large original vintage cinema poster for the silent movie drama 'October' / 'Oktyabr' by the pioneering Soviet film director Sergei Eisenstein and Grigori Aleksandrov about the 1917 Russian October Revolution, based on a book by John Reed and starring Vladimir Popov, Vasili Nikandrov, Boris Livanov and Layaschenko.
This very large and rare three piece poster by the renowned Soviet artist and graphic designer Yakov Ruklevsky (1884-1965) is backed on linen and is in good condition, with bright and strong colours and some losses repaired.
AntikBar
404 King's Road
London
SW10 0LJ
+44 (0)20 7352 9309
+44 (0)7847 625439
[email protected]
www.antikbar.co.uk
This piece will be included with a selection of original Soviet posters in AntikBar's exhibition '100 Year Anniversary of the 1917 October Revolution in Posters', running 25 October – 7 November.