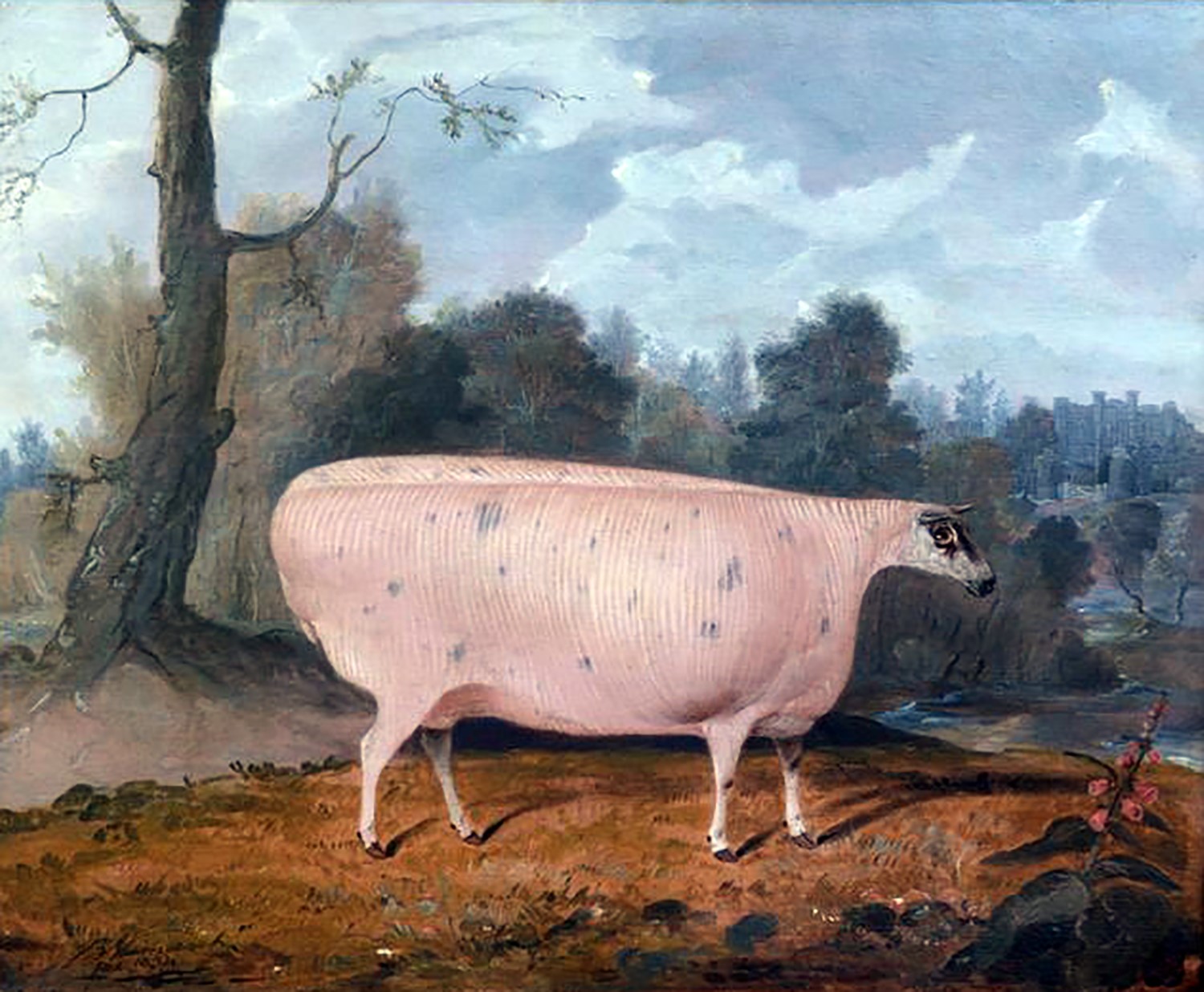 G.B. Newmarch, 'Prize Wether'
Oil on board
Signed and dated G.B. Newmarch 1834.
Inscribed to reverse Newmarch, Gt Grimsby.
H: 18″    W: 22″
This animal would have been shorn of its wool especially for competition to enhance and show off its wonderfully developed physique. The artist would have been requested to paint its portrait while it was at the peak of perfection!
G.B. Newmarch was a provincial artist specialising in farm animals & poultry between 1827-1873.
The Blackbrook Gallery
Springbarrow Lodge
Swannymote Road
Grace Dieu
Nr Coalville
Leicestershire
LE67 5UT
+44 (0)1509 503276
+44 (0)7860 515893
[email protected]
www.blackbrookgallery.co.uk
The Blackbrook Gallery will be exhibiting at Antiques For Everyone, 23 – 26 November. See below for your complimentary ticket.