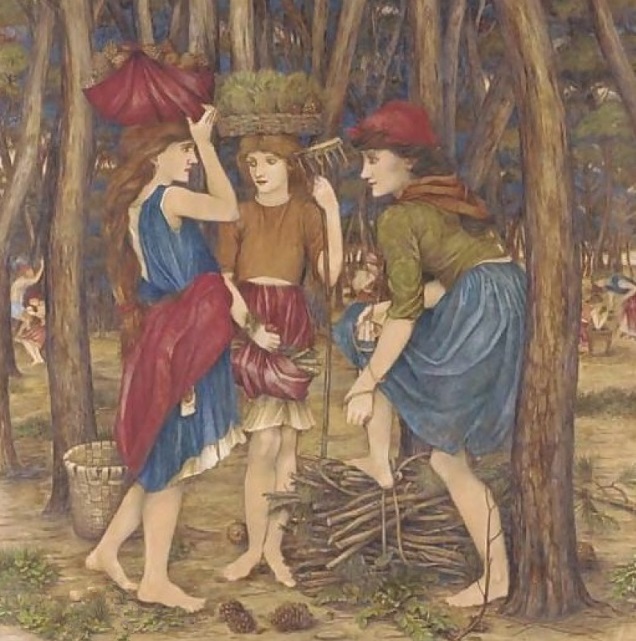 John Roddam Spencer Stanhope, 'The Pine Woods at Viareggio'
Tempura on canvas
c.1885
Unframed   W 108cm    H 132cm
Framed    W 140cm   H 165cm   D: 14cm
£48,000
This painting by John Roddam Spencer Stanhope (1829-1908) depicts three young girls on a trip to the woods to collect firewood and pine cones, with other groups in the distance. In wonderful condition, the painting is in its original carved gilt frame, and has been re-lined.
Stanhope initially trained under GF Watts and accompanied him to Italy in 1857, where he was greatly inspired. He worked on the Oxford Union murals with Rosetti and Burne-Jones and regularly exhibited at the Grosvenor Gallery. Stanhope settled outside Florence in 1873, where he lived for the remainder of his life.
Literature: The Grosvenor Gallery: A Palace of Art in Victorian England, Susan P Casteras, Yale University Press.
Jeroen Markies Art Deco
Hartfield Road
Foerst Row
East Sussex
RH18 5DQ
+44 (0)1342 824980
[email protected]
www.jeroenmarkies.co.uk