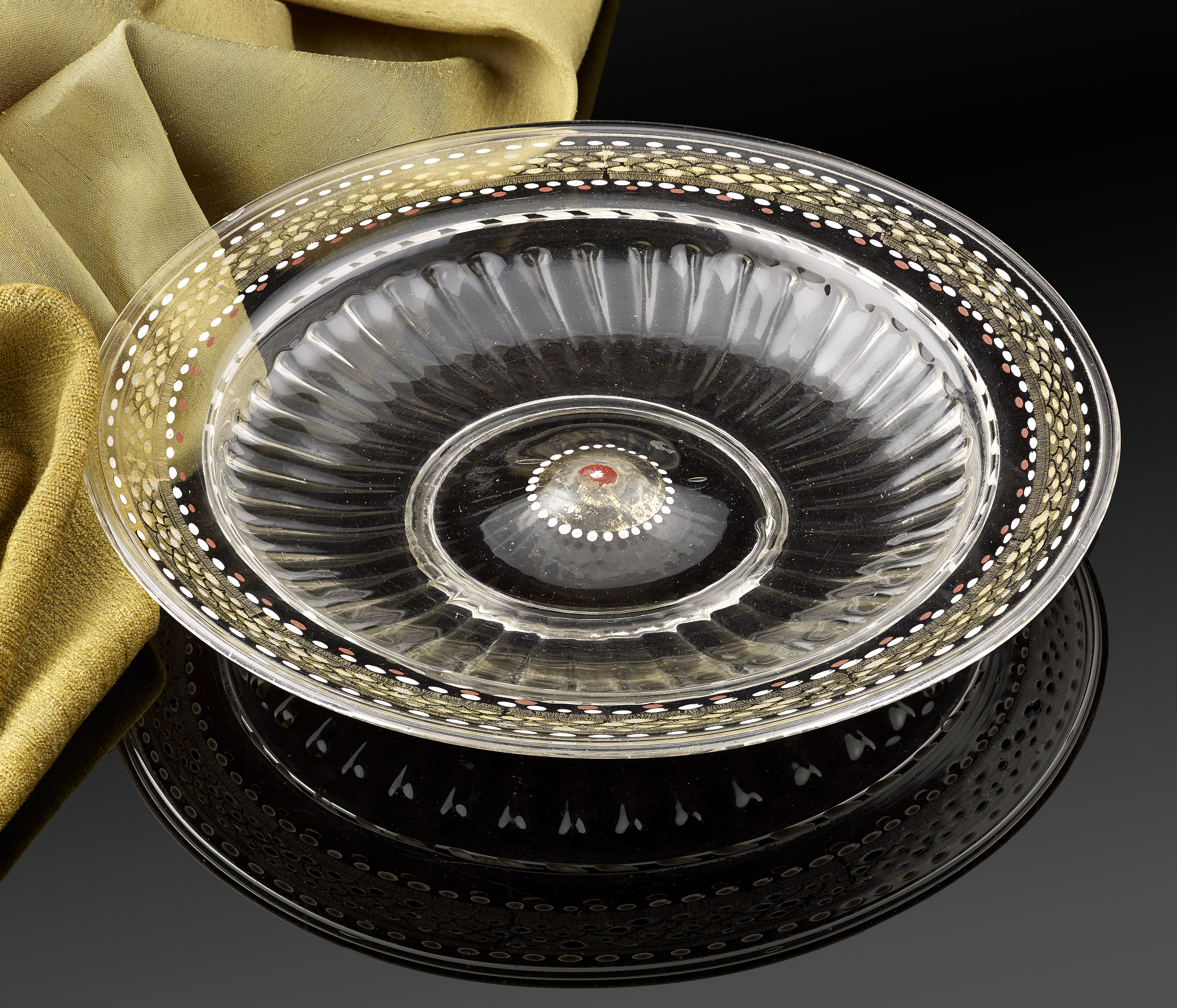 A VERY RARE VENETIAN LOW FOOTED GLASS BOWL
Approximately 10″ in diameter
£15,000 
A very rare Venetian low footed Glass Bowl, c.1500–1525; the shallow tray of the bowl moulded with a series of ribs radiating from the raised centre; the broad rim decorated with an intricate pattern of gilded scales embellished with white, red and blue enamel dots, and the centre decorated with a gilt rosette edged with a band of white enamel dots. Provenance: From a private collection Stuttgart.
Such a bowl appears in the Madonna and Child in the Royal Collections, Stockholm, that Piero di Cosimo (1462-1521) painted in the early 16th century. There are examples in many of the major museums in Europe, and an example in the Robert Lehman collection in the Metropolitan Museum of Art in New York.
Mayflower Antiques
[email protected]
www.mayflower-antiques.co.uk
A Venetian enamelled glass bowl recently acquired from Mayflower Antiques by The Art Institute of Chicago and features in its exhibition 'Saints and Heroes: Art of Medieval and Renaissance Europe', which opened this week: read more.