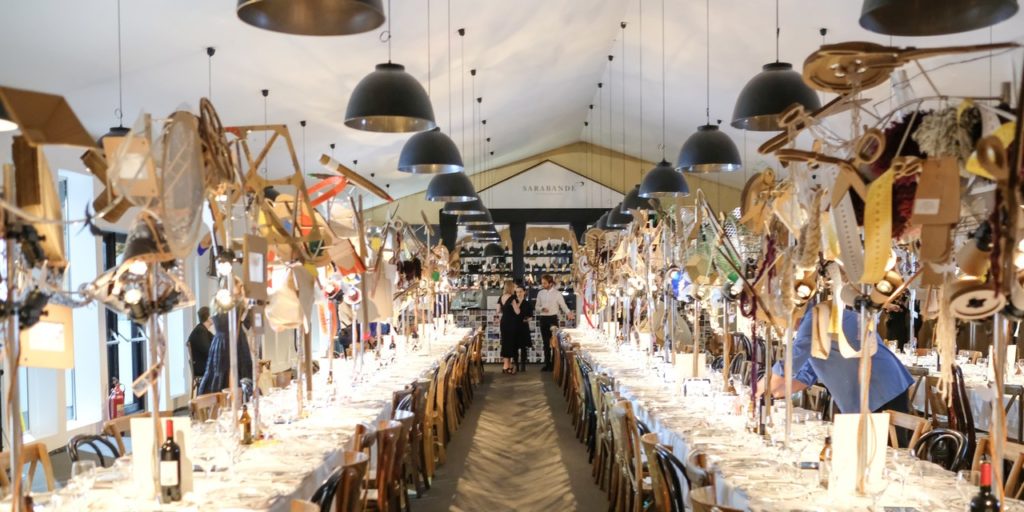 Pounding the streets in Mayfair during December you will be treated to a visual feast of all things richly coloured, twinkling and more than likely – a little OTT!  You will find festoons of brightly coloured lights, Christmas wreaths and of course the quintessential 'Christmas window' – an opportunity for collaborations galore – many are rooted in the rich aesthetic pickings of the art market.
The decorative and fine arts have had a long tradition of influencing and corresponding to fashion, a symbiotic relationship that bolsters all. This has led me to review some of the more imaginative art and fashion collaborations that have inspired and intrigued in 2019. Top of the list for me was An Enquiring Mind: Manolo Blahník at the Wallace Collection.  The exhibition showcased an edit of shoe designs from Blahník's private archives set amongst the masterpieces of the Wallace Collection that could not have been more complementary. The show encouraged a new audience to the museum as well as encouraging lots of people to return and observe the collection in a different context.
The annual Masters Week held every summer seems to have a new staple in the gallery mix as once again Victoria Beckham collaborated with Sotheby's to present The Female Triumphant, championing timeless elegance with an edit of works by ground-breaking women artists. Sharing similar sensibilities, pieces from Beckham's Pre Spring Summer 2019 collection recalled the splendour and romanticism of paintings in Sotheby's Old Masters and 19th Century European Art auctions, including those by Angelika Kauffmann, Michaelina Wautier and Elisabeth-Louise Vigée Le Brun.
Not to be outdone this winter, Christie's partnered with Dolce& Gabbana in what was possibly the most visually appealing to me – Art Adorned. This was a private-selling exhibition of Old Master paintings and decorative arts – including furniture, ceramics and silver paired with extraordinary couture creations from Dolce & Gabbana Alta Moda and Alta Gioielleria. A visual feast of fashion and fine art, the exhibition traced the influence of the Renaissance, Baroque and Rococo movements on the opulent garments and jewels of Dolce & Gabbana's Alta Moda collections – a testament to the enduring power of classic art on contemporary culture today.
At LAPADA we also believe that collaborations enhance our offerings as well as reach new collecting audiences. Member Philip Mould has worked on a series of interesting art and fashion collaborations from milliners to Worth – famed for their corsets. At the LAPADA Art & Antiques Fair in Berkeley Square, we were delighted to work with Sarabande, a charity for artists and makers. Sarabande, which was established by the late designer Lee Alexander McQueen, supports emerging creative talent through scholarships, industry mentoring and studio space, and at the fair we took the opportunity to present some of the charity's most promising artists and makers.  In addition, we worked with the talented founding partners of Fromental, Lizzie Deshayes and Tim Butcher. Design Director, Lizzie has been fascinated by sketches of antique jewellery designs for many years and in the middle of our kick-off meeting she started to sketch a snake design inspired by a beautiful painting from the 1930s.  This soon translated into a mesmerising bespoke design for the brasserie at this year's fair.
I look forward to what 2020 may bring!
-Freya Simms, Chief Executive