TVADA – The Thames Valley Antique Dealers Association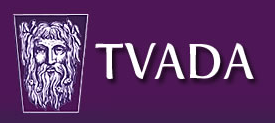 TVADA, The Thames Valley Antique Dealers Association, was an organisation active between 1989 – 2014. Sadly, the members of TVADA unanimously voted to close the association in October 2014 yet many  continue to trade, some being members of LAPADA.
TVADA's distinctive logo "tamesis" was inspired by a keystone on the bridge at Henley on Thames and has been used since the association was formed in 1989. TVADA's aim was to unite the antiques dealers of the Thames Valley, to support and promote members and provide a more complete service for their customers. It was run by members who willingly volunteered their time to help encourage visitors into the Thames Valley's vibrant towns & villages and its many antique shops and galleries.
Their membership, which represented some 150 dealers at its peak, was made up of a huge variety of talented individuals incorporating just about all disciplines from the 16th century right through to the 21st.
End of an Era – Letter from the Treasurer
I am sorry to inform you that the members of The Thames Valley Antique Dealers' Association unanimously voted at their E.G.M. on 22 October to wind up the association in 2014.
We all know these are challenging times for anyone involved in this business. Many dealerships are changing and shrinking, auction houses have gone "live" and there is a squeeze on the luxury end of the retail market (to name but a few). This is significant for us within the Thames Valley area as in recent years many of the larger, founder members of TVADA are either no longer trading or are doing so in a different way and other regional associations have also disappeared in recent years.
The consequence of all these changes has been a shrinking of TVADA membership and so after much consultation with our members and discussions on the future of TVADA amongst the committee, it has been decided to cease running the association.
TVADA was formed in 1989 by its founder members including Willie Clegg (The Country Seat), Graham Wells (Summers Davis), Alisdair Brown, Edward Reily Collins (Hallidays) and Josie Smith . The association's distinctive logo "tamesis" was inspired by a keystone on the bridge at Henley on Thames.
The association soon built a strong reputation for holding prestigious regular Antiques Fairs, initially at Eton College and St. Edward's School in Oxford then Blue Coat School at Sonning and Radley College, also Antiques Trails and TVADA are the pioneers of the trade swap shops.
Over the years, TVADA has built up a strong bond with LAPADA and the committee would like to thank them for their help, support and encouragement. The committee would like to thank the current and former members as well as loyal clients and members of the trade who have assisted, or supported, TVADA over the years and helped to create many happy memories.
John Ebdon – Last Treasurer of TVADA
Former TVADA Members:
 
S & J Abbott Ceramics Plus
Unit 22
Antiques on High
85 High Street
Oxford

Stewart & Julia Abbott
Tel: 01865 251075
 
Antiques on High
85 High Street
Oxford
England

Joan Lee
Tel: +44 (0)1865 251 075
 
Chris Baylis Country Chairs
16 Oxford Street
Woodstock
England

Chris Baylis
Tel: +44 (0)1993 813887
Fax: +44 (0)1993 812379
 
Bury Court Antiques
Bury Court Workshops
Waltham Road
White Waltham
Maidenhead
England

Alistair Price
Tel: +44 (0)1628 825700
Fax: +44 (0)1628 829156
 
John Ebdon Antiques
Moss End Antiques Centre
Warfield
England

John Ebdon
Tel: +44 (0)1344 773997
Fax: +44 (0)1344 773997
 
Hall-Bakker Decorative Arts
6 Market Place
Woodstock
England

Les Hall
Tel: +44 (0)1993 705275
Fax: +44 (0)1993 705275
 
Hallidays (Fine Antiques) Ltd
Queen Street
Dorchester-on-Thames
Oxfordshire

Edward Reily Collins
Tel: +44 (0)1865 340028
Fax: +44 (0)1865 341149
 
W.R. Harvey & Co. (Antiques) Ltd
86 Corn Street
Witney
Oxfordshire

David Harvey
Tel: +44 (0) 1993 706501
Fax: +44 (0) 1993 706601
 
Katie Lamb Gilding Restoration
The Square
Long Crendon
Aylesbury
England

Katie Lamb
Tel: +44 (0)1844 201509
Fax: +44 (0)1296 651652
 
Walton House Antiques
The Walton Square
Mere
Wilts
England

Nicholas Arkell
Tel: 01747 860050
 
Wooden Bygones
PO Box 959
Berkhamsted
England