REGIONAL ANTIQUES ASSOCIATIONS
Among its many day to day activities, LAPADA lobbies on issues affecting its members and the well-being of the British antiques trade as a whole. The Association also works closely with many of the UK's major regional associations including the following:
THE COTSWOLDS ANTIQUES DEALERS' ASSOCIATION (CADA)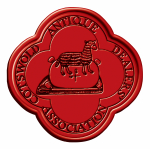 The Cotswolds are home to the largest concentration of serious Art and Antique Dealers outside London, the nucleus of which have all been established upwards of 25 years. The Cotswold Art and Antique Dealers' Association was formed in 1978 to promote its members both at home and abroad and to offer a high standard of goods and services. All dealers in The Association have to meet strict criteria to be accepted for membership. This ensures the high level of integrity, professionalism and customer service. Most members are themselves collectors and specialists in their own fields and therefore welcome the opportunity to share their enthusiasm and knowledge with like-minded people.
Visitors to the Cotswolds can visit CADA dealers with businesses both large and small, specialist and general. It is this diversity that makes the Cotswolds a happy hunting ground for both the collector and the connoisseur. Although members base their business round their shop or gallery, you will also find them represented at the more prestigious antique fairs in London, Europe and America, confirming the leading role of CADA members in the wider art and antiques community. An important part of the CADA calendar is the annual exhibition fortnight in October when members hold co-ordinated exhibitions in their shops and galleries. Themes vary from the general to the specialist and the fortnight has been acclaimed by the national press as an important event to mark in your diary.
The Cotswold Antique Dealers' Association
Broadwell House
Sheep Street
Stow-on-the-Wold
Gloucestershire GL54 1JS
Tel: +44 (0)7789 968319
Email: [email protected]
Website: www.cotswolds-antiques-art.com
THE PETWORTH ART & ANTIQUES DEALERS' ASSOCIATION (PAADA)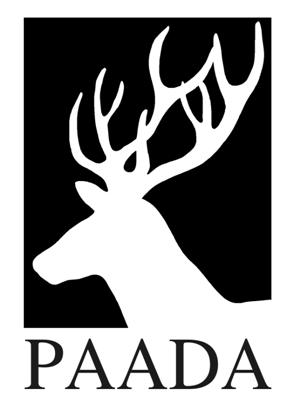 The Petworth Art & Antiques Dealers Association (PAADA) represents the vast majority of the many art galleries, antique shops and centres in Petworth. At present this numbers nearly 40 in all. When dealing with a PAADA member you can rest assured that they all comply with the PAADA code of practice. The ancient market town of Petworth traces its origins back to medieval times. Set amidst the lush beauty of the West Sussex countryside only 50 miles from central London, its winding lanes and quaint old buildings give the impression that time has stood still. Yet nothing could be further from the truth for Petworth is a thriving town that is not only an important centre for antiques but also offers other attractions including the charming Cottage Museum, an annual festival and traditional fair and nearby Petworth House which houses the National trust's finest art collection.
Website: www.paada.com
KENSINGTON CHURCH STREET ANTIQUE DEALERS ASSOCIATION (KCSADA)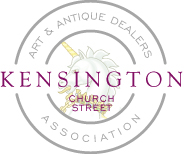 With over 60 antiques dealers in one street, members of KCSADA offer one of the largest selections of art and antiques in London including English and Continental furniture, silver, European porcelain and pottery, Oriental ceramics and works of art. In addition there are dealers specialising in paintings and prints, arms, walking canes, books, glass and mirrors, clocks and 20th century decorative arts. London's premier street for antiques is easily accessible from either Kensington High Street or Notting Hill Gate underground stations and is served by many buses. It is a stone's throw from the Royal Garden Hotel and only about five minutes taxi ride from Hyde Park Corner.
Website: www.antiques-london.com
THE PORTOBELLO ROAD ANTIQUE DEALERS ASSOCIATION (PADA)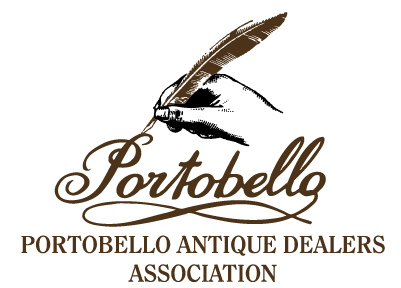 The Portobello Antiques Dealers Association was founded in 1985 with three main objectives: to promote the antiques shopping area of London's Portobello Road and Westbourne Grove, to encourage fair dealing between PADA members and the public and to improve the local environment. To this end, all member dealers subscribe to a code of practice. Market days, which are every Saturday, start gradually from around 5.30 am with trading between dealers from the UK and overseas. Most stall holders have arrived by 8.00 am and the market is in full swing for the rest of the day, with collectors and visitors from all over the world. Some shops open during the rest of the week. The shops and stalls of Portobello Road offer an extraordinary variety of goods ranging in price from a few pounds to many thousands. Visitors come from all over the world because they know that in Portobello Road they will find the most extensive selection of antiques in Britain.
Portobello Road Antique Dealers Association
223a Portobello Road W11 1LU
Office open Tues. & Fri. 9.30am-2.30pm
Tel: +44 (0)20 7229 8354
Fax: +44 (0)20 7243 3419
Email: [email protected]
Website: www.portobelloroad.co.uk
THE THAMES VALLEY ANTIQUE DEALERS ASSOCIATION (TVADA)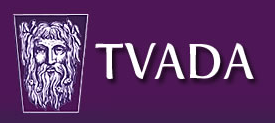 TVADA, The Thames Valley Antique Dealers Association, was an organisation active between 1989 – 2014. Sadly, the members of TVADA unanimously voted to close the association in October 2014 yet many  continue to trade, some being members of LAPADA.
TVADA's aim was to unite the antiques dealers of the Thames Valley, to support and promote members and provide a more complete service for their customers. It was run by members who willingly volunteered their time to help encourage visitors into the Thames Valley's vibrant towns & villages and its many antique shops and galleries.
Their membership, which represented some 150 dealers at its peak, was made up of a huge variety of talented individuals incorporating just about all disciplines from the 16th century right through to the 21st.